The World of Women Composers
Overview
It's been a challenge for women composers to gain the spotlight in classical music. Today, many are enjoying performances in concert halls around the world, but in the past, gifted composers faced strong opposition in a male-dominated field. Yet their creative urge could not be stymied, as we'll discover in this intriguing Active Minds program. Featured will be music of Schumann, Mendelssohn and Mahler -- Clara, Fanny and Alma, that is -- plus several other courageous, talented women of music.
Summary
We'll never know how much music was lost because of the prejudice, embraced by influential men, that women were not capable of creating, or even performing, great art. Creative people feed off of acceptance and encouragement, but both were sadly in short supply for even the most talented women. Stifled, mocked -- even arrested -- for pursuing what was perceived as a man's profession, their numbers had been meager, until recently. Today, it all seems so cruel and pointless. Being a musician, after all, is not a feat of physical strength, but of intellectual ability mixed with determination, discipline and heart -- qualities that many women have possessed through the centuries. Changing our society's viewpoints on gender has not been easy. Some eyebrows still are raised when the baton is raised by a woman on an orchestra's podium. That said, today's concert and recital halls regularly program the music of women composers, and not just as token offerings. But let's look at history: Consider Fanny Mendelssohn, sister of the beloved composer Felix Mendelssohn. Born in 1805 to a highly respected, multi-talented Hamburg family, young Fanny was taught music along with her brother, and showed a nearly equal amount of talent. But at age 23, her father instructed her to "become more steady and collected, and prepare more earnestly and eagerly for your real calling, the only calling of a young woman -- I mean the state of a housewife." She did marry, but she also kept up her passion for music, championing the works of Bach, performing at private gatherings and finally publishing a set of songs one year before her tragic death in 1847. Fanny's story is all too common, though there are some success stories, dating back to the 12th century, when a remarkable German nun named Hildegard of Bingen composed a number of serenely beautiful sacred works that resonate still. Elisabeth-Claude Jacquet de la Guerre was a favorite of Louis XIV at Versailles, and became the only French composer to publish harpsichord pieces in both the 17th and 18th centuries. Gustav Mahler's wife Alma was a fine composer of songs and chamber works, though her famous husband discouraged her from sharing his profession. One day he happened upon some of her work and felt deep regret at his insistence on suppressing her talent. Luckily, the music penned by these and other women has survived -- among them the madrigals of an Italian of the late 1500s named Maddalena Casulana. She published a set of songs "to show the world the vain error of men that they alone possess intellectual gifts, and who appear to believe that the same gifts are not possible for women."
Exploration Questions
Besides writing visionary sacred vocal music, what talents did the 12th-Century nun Hildegard possess?
How did Clara Schumann, who outlived her husband Robert by 40 years, carry on his legacy?
Which famous men did Alma Mahler marry after Gustav's death in 1911?
Reflective Questions
Can you tell the gender of a composer by listening to the music? If you can't, what does that tell you?
What factors have changed in the past few decades, resulting in a healthy number of women composers?
Who or what is to blame for the scarcity of 18th- and 19th-Century women composers?
More to Explore
Books for Further Reading
Sadie, Julie Anne, and Samuel, Rhian (editors). The Norton/Grove Dictionary of Women Composers. W.W. Norton & Company. 1995. 548 pages. Yes, you read that correctly: more than 500 pages that cover in detail the lives and works of 875 women of music.
Click here to order
Reich, Nancy B. Clara Schumann: The Artist and the Woman. Cornell University Press. 2001. 416 pages. A fascinating biography of one of the most intriguing and influential musicians of the 19th Century. Reich vividly describes young Clara Weick's remarkable childhood, her married life with Robert Schumann and her fascinating relationship with Johannes Brahms.
Click here to order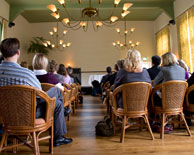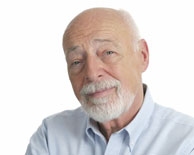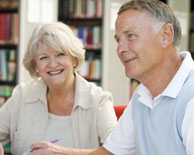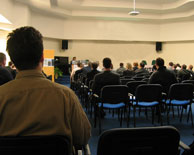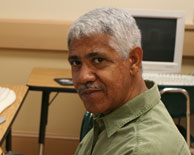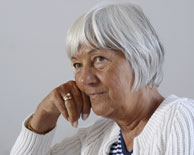 Copyright © 2004-2020 Active Minds®. All rights reserved.