A Musical Salute to Winter!
Overview
Composers have always been inspired by the world around them, particularly the ever-changing whims of nature. In the hands of these music-makers, winter becomes more than a few months of cold. The beauty of snowfall, the introspective gloom of gray days, the quiet of a forest, the bareness of trees, the longing for life to be renewed are all captured in great works by Antonio Vivaldi, Jean-Baptiste Lully, Peter Tchaikovsky, Claude Debussy, Franz Schubert and others (including Paul Simon!). We'll sample a number of these, so be sure to bundle up.
Prelude
When we think of winter music, it's Christmas and its wondrous melodies that first spring to mind. But composers (and pop songwriters!) have also been inspired by the look and feel of this coldest of seasons--capturing its darkness, its fearful winds, snowy white cloak and quiet, peaceful beauty. In this Active Minds presentation, you'll enjoy some of the most evocative words and melodies, spanning 400 frosty years. A few years ago, Simon and Garfunkel captured December's gloom: "Look around, leaves are brown and the sky is a hazy shade of winter." Back in the 1700s, Vivaldi depicted the season's numbing cold in the last of his beloved "Four Seasons" violin concertos. Similarly, two composers from that same Baroque era wrote delightfully descriptive choruses for shivering singers (in one, everyone lets loose with a unison sneeze!). Furiously howling winds are heard in a Chopin piano prelude. Debussy and Tchaikovsky captured the dreamy beauty of a snowy forest -- a place where Schubert found only solitude and a reminder of lost love. Mozart, meanwhile, enjoyed the gentle jingling of bells during a wintry sleigh ride. Winter in all of its fearsome beauty will come to life in this Active Minds presentations.
Summary
It makes sense that composers would be attracted to the seasons of the year as a source of inspiration -- after all, their job is to translate our world into music. Beethoven captured the many moods of Nature in his Sixth Symphony, Richard Strauss depicted the majesty of a mountain climb in his Alpine Symphony, Debussy evoked the vast expanse of the ocean in La Mer. But then, how does one translate the cold and grey of winter into music? The answer emerges in numerous instrumental and vocal works that stretch back to the 17th Century, when a pair of composers had fun with the chill of winter as they experimented with a new theatrical entertainment called opera. Years later, the great songwriter Franz Schubert set to music a series of poems describing a lonely winter's journey by a man spurned by his lover. When words are employed, the composer's job is made a little easier. But there are several wonderful examples of purely instrumental music that just as successfully capture the feel of winter. Vivaldi's Four Seasons is probably the most familiar. In the concluding violin concerto titled Winter, the Baroque master creates scenes of shivering ice-skaters who find comfort huddling by a warm fire, only to be threatened by a furious blizzard. Tchaikovsky was attracted to the quiet solitude of the season in his Symphony No. 1, subtitled Winter Dreams. Not all is doom and gloom, however. Mozart was charmed by the cheery jingling of sleigh bells in a sleigh ride he included in one of his serenades (a few hundred years before Leroy Anderson did the same in his beloved holiday classic). Debussy sought to capture the loveliness of falling and fallen snow in works for piano. More recently, the challenge of writing wintry music inspired such contemporary pop songwriters as Paul Simon and Gordon Lightfoot. And there have been many others who've found inspiration in winter!
Exploration Questions
What technique did Baroque composers such as Henry Purcell, Jean-Baptiste Lully and Antonio Vivaldi employ to turn shivering into music?
Lully employed a hand-cranked wind-making machine to depict a wintry wind. How did other composers capture that dramatic sound?
Reflective Questions
What thoughts do you have as you listen to this music? Do these compositions call up images of the season? Or do you simply enjoy them as pure music?
What is it that makes music sound like winter? Or spring, summer or fall? Without knowing, could you tell what season is being represented in a piece simply by listening?
More to Explore
Read translations of Wilhelm Muller's poems used in Schubert's Winterreise Click here
Learn about the imaginative world of Baroque operas Click here
Books for Further Reading
If you'd like some seasonal reading material, this site lists 50 books with "Winter" in the title Click here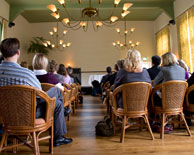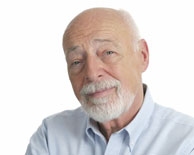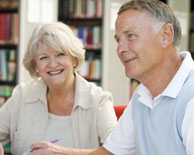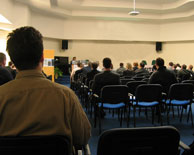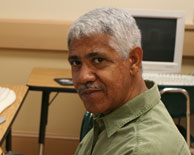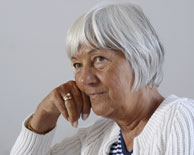 Copyright © 2004-2020 Active Minds®. All rights reserved.