The Impact of Social Networking
5/1/2011
Overview
Social Networking--technology that connects people--has exploded over the past decade. Sites like Facebook and Twitter have become part of modern culture for millions of people. Recently, the power of these communication tools has been brought to bear to facilitate the uprisings in Egypt and other areas. Join Active Minds as we explain social networking and explore the political impact it is having in the world.
Key Lecture Points
The internet and the world wide web were initially utilized predominantly via "point-to-point" communication. Thus, one computer user communicating with one other computer user to send an email, or one user accessing information on a server that supports a particular website.
The more recent phenomenon of internet is the use of social networking websites, such as Facebook, YouTube and Twitter. These sites allow individuals to create and update an online presence or profile, consisting of text, image, video, internet links and/or music. Once it is created, an online profile is available to anyone with access to the internet. Thus, social networking allow individuals the ability to communicate swiftly and easily with any of the 2 billion people who currently have access to the internet.
With over 500 million registered users, Facebook is the largest social networking site. In less than 7 years, Facebook has wired together 1/12 of the world's population into a single network, creating a social entity almost twice the size of the US. If Facebook were a country, it would be the 3rd largest—just behind China and India.
Facebook, YouTube and Twitter are playing a key role in the 2011 uprisings in the Middle East and North Africa, showing how social media can amplify and reinforce a protest movement. As one Egyptian protester put it: "We use Facebook to schedule the protests, Twitter to coordinate and YouTube to tell the world."
Exploration Questions
How can social media be used to bring about political change? Change public opinion? Influence buying opinions?
How are social media different from e-mail and earlier evolutions of the Internet?
Reflective Questions
Why do you think social media has become so popular so quickly? Is it just a fad? Do you remember other fads that have been as influential?
Facebook was originally created to help college students stay in touch. After you left school, how did you stay in touch? Do you think Facebook is better? Why or why not?
More to Explore
Books for Further Reading
Collier, Marsha. Facebook & Twitter for Seniors for Dummies. Wiley Publishing, 2010. 309 pages. Step-by-step guide for setting up an account and using social media.
Click here to order
Waters, John K., John Lester. The Everything Guide to Social Media: All You Need to Know About Participating in Today's Most Popular Online Communities. Adams Media Corporation, 2010. 285 pages.
Click here to order
Kirkpatrick, David. Facebook Effect: The Inside Story of the Company That's Connecting the World. Simon & Schuster, 2011. 384 pages. The story of Facebook, how it came to dominate the Internet and how it is changing our society.
Click here to order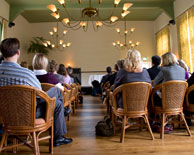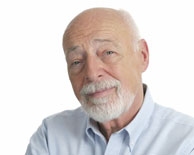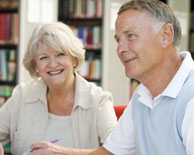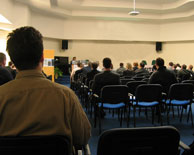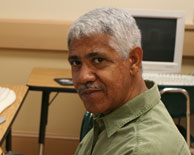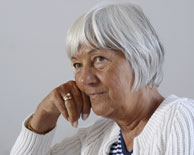 Copyright © 2004-2020 Active Minds®. All rights reserved.