The Sand Creek Massacre
Overview
On November 29, 1864 , seven hundred members of the Colorado Territory militia embarked on an attack of Cheyenne and Arapaho Indian villages along the Sand Creek River in present day Eads, CO. Join Active Minds as we look into the motivation for the massacre, the involvement of the Colorado Volunteers, and the results of the inquiry into the campaign.
Key Lecture Points
The Sand Creek Massacre was an attack carried out by a Colorado militia on a peaceful village of Cheyenne and Arapaho who believed they were under the protection of Fort Lyon. A 700-man force killed and mutilated an estimated 150 Indians, two-thirds of whom were believed to be women and children.
This tragic event arose over the question of the rights of the North American Plains tribes - mainly the Cheyenne and Arapaho - to maintain control of the bison migration grounds on the Great Plains in the upper valleys of the South Platte and Arkansas River valleys.
The area, considered of little use to the US, was deeded to the Cheyenne and Arapaho in the Treaty of Fort Laramie in 1851. After gold was discovered in the area in 1858, the US government and the settlers they defended, changed their attitude about the region. White settlement exploded in the area, setting the stage for mutual conflict, suspicion and enmity that saw grotesque expression at Sand Creek.
The Sand Creek Historical Site was authorized by Public Law 106-465 on November 7, 2000, in order to "recognize the national significance of the massacre in American history, and its ongoing significance to the Cheyenne and Arapaho people and the descendants of the massacre victims." The Sand Creek Massacre National Historic Site was dedicated on Saturday, April 28, 2007.
The 2014 Sand Creek Spiritual Healing Run/Walk will start on November 29 at the Sand Creek Massacre National Historic Site near Eads, Colorado, and will end on the west steps of the Colorado State Capitol on December 3. The Run is a commemoration for victims and survivors of the massacre, and for healing of ancestral homelands.
Exploration Questions
Can the attack at Sand Creek be justified as a military battle or was it simply a vengeful massacre?
How valid is the testimony for or against John Chivington? John Evans?
Reflective Questions
Do you feel the government has satisfied its responsibility for the atrocities committed at Sand Creek?
Do you agree with the Indians were justified in their violent acts?
More to Explore
Books for Further Reading
Hoig, Stan. The Sand Creek Massacre. University of OK Press: Norman, 1974. 232 pages. This book provides an accurate accounting of the events leading up to the massacre and the lasting consequences on the Natives and the nation.
Click here to order
Turner, Carol. Forgotten Heroes and Villains of Sand Creek. The History Press, 2010. 128 pages. This book provides a concise biography of those involved in the Sand Creek Massacre.
Click here to order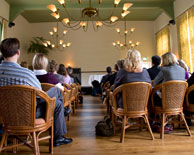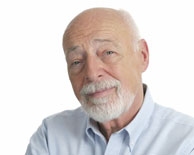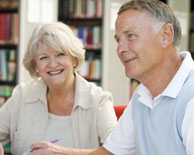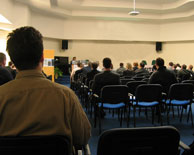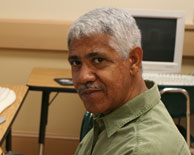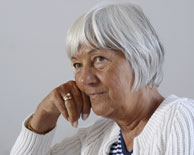 Copyright © 2004-2020 Active Minds®. All rights reserved.