Eleanor Roosevelt
Overview
As the longest-serving First Lady of the United States, Eleanor Roosevelt was both outspoken and, at times, quite controversial. Join Active Minds as we examine her life and the impact it had on important causes such as human rights and the successful launch of the United Nations.
Key Lecture Points
Eleanor Roosevelt was the first activist First Lady. She was one of the most controversial and at the same time one of the most respected women of the 20th century. She was an advocate for women, the working poor and fought against racial discrimination.
Although born into one of the wealthiest and most prominent families in New York, Eleanor had a sad childhood, orphaned by the age of 10 and sent to live with her grandmother. Her life changed when at 15 she was sent to England to finishing school and was mentored by the feminist headmistress. Returning to New York for her debut, she renewed her acquaintance with her distant cousin, Franklin D. Roosevelt and they were married in 1905.
Eleanor began her life as a political wife in 1910 when Franklin was elected to a state senate seat. During WWI, while Franklin served as assistant secretary of the Navy, Eleanor volunteered with the Red Cross and in Navy hospitals.
In 1918 Eleanor discovered that Franklin was having an affair with her personal secretary. Eleanor offered to give him a divorce but he refused, knowing that a divorce would end his political career. After the discovery, the couple no longer lived as husband and wife but instead forged a life-long political partnership. Eleanor began to build an independent life with a small circle of close women friends at her cottage at Val-Kill.
In 1921, Franklin contracted polio. Again, there was a drastic change in their lives. While Franklin recovered at Warm Springs, Georgia, Eleanor kept his political name alive as his proxy in New York. Although Franklin never regained the use of his legs, he returned to the political arena in 1928 when he ran for governor of New York and won. Eleanor acted as his "eyes and legs" as she traveled the state in his place.
After the becoming the First Lady in 1932, Eleanor feared giving up her independent life. But she maintained it in many ways by redefining the role of First Lady, holding her own press conferences, communicating directly with the American public through her newspaper and magazine columns, speaking out on the social issues important to her and traveling the world as Franklin's "ambassador."
After the death of Franklin, Eleanor was appointed as a delegate to the United Nations where she was instrumental in the passage of the Universal Declaration of Human Rights—she considered this document the most important achievement of her life.
In the last years of her life, Eleanor continued to travel extensively and to speak out as a champion of civil rights, world peace and women's rights.
Exploration Questions
What were the formative influences on Eleanor Roosevelt's life?
What were her major accomplishments?
Reflective Questions
Do you remember Eleanor Roosevelt? What were your impressions of her?
Have you ever been inspired by a First Lady? If so, who? Why?
More to Explore
Books for Further Reading
Goodwin, Doris Kearns. No Ordinary Time: Franklin & Eleanor Roosevelt: The Home Front in World War II. Simon & Schuster, 2013. 768 pages. The author tells the story of Eleanor and Franklin Roosevelt, their marriage and their political partnership during WWII and their impact on American history.
Click here to order
Golay, Michael. America 1933: The Great Depression, Lorena Hickok, Eleanor Roosevelt, and the Shaping of the New Deal. Free Press, 2013. 336 pages. In 1933, Lorena Hickok was hired by FDR's adviser, Harry Hopkins, to journey to the areas hardest hit by the Depression and to report back on the devastation. This book tells the story of what Hickok saw and her contributions to the New Deal. The book also gives insights into her relationship with Eleanor.
Click here to order
Srodes, James. On Dupont Circle: Franklin and Eleanor Roosevelt and the Progressives Who Shaped Our World. Counterpoint, 2013. 288 pages. This is the story of 12 young men and women who became friends on the eve of WWI, bound together by a common determination to remake the US in their Progressive image. In addition to the Roosevelts, the group included Felix Frankfuter, Walter Lippman, John Foster Dulles, among others.
Click here to order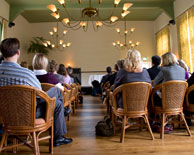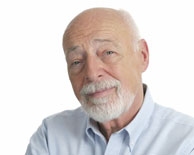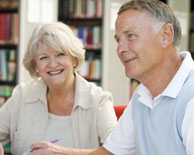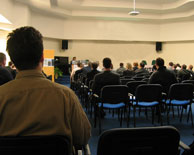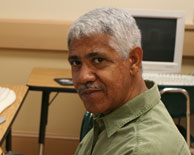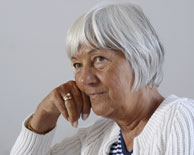 Copyright © 2004-2020 Active Minds®. All rights reserved.