Richard Nixon
Overview
From the opening of China to the Watergate scandal, Richard Nixon's presidency was both memorable and controversial. Join Active Minds as we examine Nixon's life before becoming president, his years as Commander-in-Chief, and his lasting impact on the country and the world.
Key Lecture Points
2013 marks the 100th anniversary of the birth of Richard Nixon, the 37th President of the United States, and certainly a controversial figure in the history of the Presidency.
Born in Yorba Linda, CA, he grew up under challenging circumstances. An excellent student, Nixon had to turn down a scholarship to Harvard because his family lacked the funds to support him there. Instead, Nixon attended Whittier College and stayed home to help his father in the family grocery/gas store. He went on to attend Duke University Law School on a full scholarship. When the US entered WWII, Nixon joined the Navy and served in the Pacific as a supply officer.
Nixon's political ascent was rapid. After WWII, Nixon returned to California and ran successfully for Congress in 1946. He gained a national reputation as a staunch anti-Communist and a tireless campaigner (or ruthless, depending upon whom you asked). In 1952 Eisenhower picked Nixon as his running mate but Nixon almost lost his spot on the ticket when stories came out about a private "slush fund." Nixon went on TV to appeal to the American public with his famous "Checkers" speech, marking the emergence of television as an essential part of politics.
Nixon's first political downfall was electoral. In 1960, he lost a tight Presidential election to John F. Kennedy. After his defeat, Nixon returned to California and ran for governor. After a devastating defeat in 1962, Nixon told the press they wouldn't have "Nixon to kick around anymore." After 6 years in "the wilderness" (his own words), Nixon engineered a surprising comeback and was elected President in 1968, promising to end the war in Vietnam and return to country to "law and order."
As President, Nixon made positive contributions such as the opening of relations with China, détente with the Soviet Union, the Paris Peace Accords that ended American involvement in Vietnam, and the creation of the EPA and OSHA. Nonetheless, these accomplishments were overshadowed by the scandal and disgrace of Watergate.
Perpetrated during the 1972 Presidential campaign, the Watergate burglary and its cover-up came to light leading to a Congressional investigation. When impeachment appeared inevitable, Nixon resigned the Presidency on August 8, 1974, making him the only President in US history to resign.
Nixon did manage a measure of rehabilitation to his reputation before his death, serving as a trusted elder statesman, particularly in regards to foreign affairs, to the several presidents who succeeded him. Nonetheless, the posthumous release of documents and recordings from his Presidency have continued to affect perceptions of his legacy.
Exploration Questions
What are the major themes in Nixon's life and his political career?
What have been the lasting legacies of Nixon's Presidency, positive and negative?
Reflective Questions
Do you think Nixon was a good president or a bad president? Why?
What do you remember most about the Nixon years?
More to Explore
Presidential papers including the Presidential daily diary, the Pentagon Papers, Watergate transcriptions, and more Click here
Info on Watergate Click here
Books for Further Reading
Mattson, Kevin. Just Plain Dick: Richard Nixon's Checkers Speech and the "Rocking, Socking" Election of 1952. Bloomsbury, USA, 2012. 272 pages. The story of the 1952 elections—a precursor to today's political scandals.
Click here to order
Waldron, Lamar. Watergate: The Hidden History: Nixon, the Mafia, and the CIA. Counterpoint LLC, 2012. 808 pages. An investigation of Watergate and Nixon's motivations.
Click here to order
Fulsom, Don. Nixon's Darkest Secrets: the Inside Story of America's Most Troubled President. Thomas Dunne Books, 2012. 304 pages. A former UPI Bureau Chief describes the dimensions of Nixon's personal and political life.
Click here to order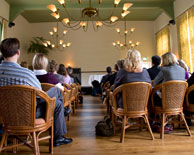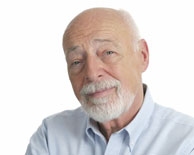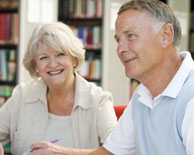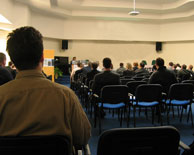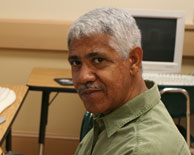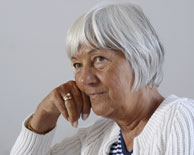 Copyright © 2004-2020 Active Minds®. All rights reserved.