Mozart Piano Concertos
Overview
There is something divine about the final 10 of Mozart's 27 Piano Concertos – a glorious mix of childlike simplicity and forward-looking drama. He wrote them for a series of sold-out concerts in Vienna, featuring the composer as keyboard soloist, backed by a small orchestra. Mozart couldn't have been happier – until, suddenly, it all stopped, after his fans grew tired of him and moved on to the next hip trend. Fortunately, the world has embraced these astonishing concertos. We'll sample their magical wonders in this exciting Active Minds presentation.
Summary
Wolfgang Amadeus Mozart did not invent the piano concerto. Just as he didn't invent the symphony, opera, string quartet or any of the other genres in which he worked. Whatever category of musical composition he touched, however, Mozart managed to elevate it, expand it, polish it and open its boundaries to new ideas and new possibilities. But it was in the realm of the piano concerto – a relatively new concept during his lifetime – that the composer proved the most innovative. Johann Sebastian Bach had written keyboard concertos, mostly solo works, though occasionally with multiple players (all intended for the harpsichord), just as a few contemporaries of Mozart had done. What Mozart did, as he returned again and again to the genre, was raise its musical content from the superficially tuneful to the deeply profound and, on occasion, to the boldly experimental. The first of his 27 Concertos, written before he became a teen, were actually expanded settings of solo keyboard pieces by others, such as Johann Christian Bach, his friend and colleague (though 21 years his senior). But the need to develop his own voice soon took over, and the ensuing concertos were all original – though some were written for others to play. An early example is the Concerto No. 9, penned for a mysterious, but clearly talented lady named Mademoiselle Jeunehomme. In 1781, Mozart left his hometown of Salzburg and moved to Vienna, a city he described to his father as "clavierland" – land of the piano. Soon after his arrival, he composed three concertos (Nos. 11-13) which scarcely made a ripple with the Viennese public. But then came a flurry of works for piano and chamber-size orchestra, and these caught the imagination of music-lovers as well as fellow composers (Haydn served as page-turner for one, and was clearly impressed). In 1784 came six magnificent, ground-breaking concertos, followed by three masterpieces in each of the next two years. Most of these were intended for performances before subscription audiences, who clearly enjoyed the concerts (listeners to the premiere of the so-called "Elvira Madigan" Concerto's romantic slow movement were reportedly driven to tears). But then, it all ceased. Attendance (and, thus, concert revenues) dropped, due to the lure of other musical entertainments, such as light Italian operas. Mozart would write only two more piano concertos during his five remaining years. Sad to think of what might have been. Yet, what he gave the world remains at the top of music's greatest accomplishments. The explosiveness of some of those attention-grabbing themes, the probing sensitivity of many of the concertos' slow inner movements, the gaiety and wit of those bouncy finales have all but defined the piano concerto – as we can recognize in the bigger, louder examples by Beethoven, Brahms, Schumann, Tchaikovsky and so many others. The bar was set ever higher by Mozart with each concerto. Each seemed to exist in a world all its own. He never took the same road twice, never fell short in creating gorgeous melodies and riveting dramatic scenes. Others after him, notably Rachmaninoff, have stretched the virtuosic limits of what two hands can accomplish on one keyboard, but no one has imbued the piano concerto with as much soulfulness and humanity as Mozart.
Exploration Questions
Who was Barbara Ployer, and what role did she play in the creation of some of Mozart's piano concertos?
What sort of keyboard instrument did Mozart play at his concerto concerts?
What are cadenzas, and why did Mozart write them out for only some of his concertos?
Reflective Questions
What influences from Mozart's piano concertos can you hear in works that came after him?
Are you more inspired by the joyful, bouncy concertos or the tragic, introspective ones?
Why do some concertos have clarinets, trumpets and drums, while others don't?
More to Explore
Books for Further Reading
Gutman, Robert. Mozart – A Cultural Biography. Harcourt Brace. 1999. 839 pages. Oodles of books have been written about Mozart, but this remains one of the finest, in terms of readability and accuracy. Gutman brilliantly puts Mozart's life and music within the context of Europe at the time, while illuminating the personalities in the composer's millieu.
Click here to order
Steinberg, Michael. The Concerto – A Listener's Guide. Oxford University Press. 1998. 506 pages. The late program annotator for the Boston and San Francisco Symphonies compiles hundreds of program notes here, offering a thoughtful, understandable break-down of concertos by dozens of composers, including detailed examinations of Mozart's most important piano concertos.
Click here to order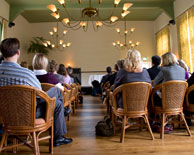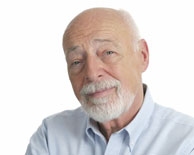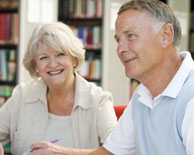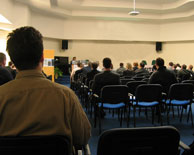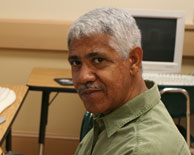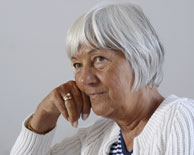 Copyright © 2004-2020 Active Minds®. All rights reserved.