Kid Mozart
Overview
Most of the music we hear by Mozart was written in Vienna, during the last decade of his tragically short life. He was, however, possibly the greatest musical prodigy the world has ever known. As a boy of six or seven, he could play anything and everything on the keyboard or violin, astonishing royalty wherever he traveled. More amazing still were his gifts as a composer, which developed so rapidly that even his earliest pieces showed flashes of genius. In this program, we'll explore some of Mozart's earliest works as well as the story of his life at an early age.
Summary
In his tragically brief 35 years, Mozart wrote over 600 compositions -- most of the more significant ones dating from his final decade in Vienna. Those oft-performed symphonies, concertos, operas and chamber works of that period regularly appear in concert halls around the world. And yet, the lovely compositions from his childhood and adolescence are also worthy of attention. Little keyboard pieces penned when he was 6, exciting symphonies written before he turned 10, a mature-sounding opera premiered when Mozart was 13 -- these works and others help paint a portrait of a man-child brimming with musical ideas. His prodigious gifts would charm all of Europe, as his enterprising father (a noted musician in his own right) paraded him before heads of state and the wealthy elite. Leopold Mozart knew a good thing when he saw it, and his talented children -- Mozart's older sister Nannerl was no slouch herself -- happily responded with an endless series of private concerts. The Mozarts did moderately well financially, but such success came at a huge price: The years away from home robbed Wolfgang of his childhood, and the arduous traveling took a huge toll on his health -- some experts arguing that it cut short his life. Sadly, all this fame as a wunderkind, coupled with his adorable boyish features, inevitably wore off when he became a young man. Much to his dismay, a grown-up, rather homely Mozart had matured into just another musician in the eyes of his public. Faced with the need to earn a living as a teenager, he settled back in his provincial hometown of Salzburg, working alongside his father for the town's Archbishop -- a difficult man who viewed Wolfgang and Leopold as bothersome and demanding employees. Playing and writing music became a job, and yet the sacred and secular works written for the Archbishop are as brilliant and profound as any of Mozart's music penned years later in Vienna. The fact that his Salzburg employment was terminated in one of history's most humiliating episodes only adds to the long list of disappointments and frustrations that punctuated Mozart's life. But his legacy remains in the music. His impressive body of early works clearly point to those masterpieces of the Viennese period, but they also help tell the dramatic story of a youthful musical genius, the likes of which the world had not seen -- and will no doubt ever see again. His adopted middle name, Amadeus, translates as "Beloved of God." No argument there.
Exploration Questions
Besides his father, who were Mozart's teachers and how did he benefit from their tutelage?
Young Mozart was a fine violinist as well as a brilliant pianist -- but why did he suddenly give up the violin?
What was his relationship with his parents? How did his mother handle her son's fame?
Reflective Questions
Were Mozart's parents guilty of exploitation? Should they be blamed or praised? Did they properly encourage his talents?
Did Mozart inherit or acquire his musical gifts -- and how can we explain the amazing appearance of them at such a young age?
How do we critically assess the music penned before Mozart turned 10?
More to Explore
Books for Further Reading
Gutman, Robert W. Mozart--A Cultural Biography. Harcourt Brace & Company. 1999. 839 pages. A revealing, detailed and highly readable examination of Mozart's life and music that includes an 18-page bibliography.
Click here to order
Eisen, Cliff (editor). Mozart--A Life in Letters. Penguin Books. 2006. 648 pages. All of the Mozarts were inveterate, and remarkably honest, letter-writers. Their lengthy correspondences -- along with their short but pithy notes -- create a vivid, down-to-earth portrait of the lofty ideals and the earthy, often vulgar, qualities of this energetic family.
Click here to order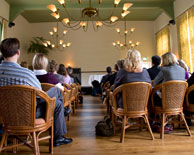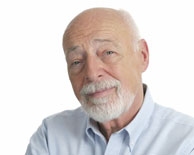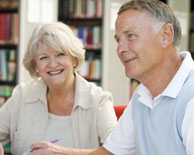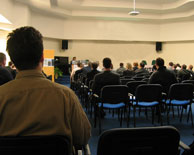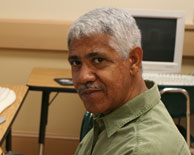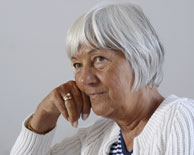 Copyright © 2004-2020 Active Minds®. All rights reserved.