Music at the Movies
Overview
Music and the movies have always gone together. Even silent films were accompanied by a live piano or organ -- or even a small orchestra. Movies and music have remained inseparable, and some of the greatest melodies have been written to accompany the action on the silver screen. Join Active Minds as we explore this delightful genre. No prior musical or movie knowledge is required—only a curiosity and love of both.
Summary
Even before the talkies arrived in 1927, when Al Jolson sang to his Mammie in the "Jazz Singer," the movies were never without music. In fact, before the advent of film, melodies had accompanied theatrical productions all the way back to the Greeks. Shakespeare's plays were littered with tunes. Beethoven and Schubert wrote music for the stage. With the advent of silent films at the turn of the century, onscreen action was accompanied by a live piano or organ -- or even a small orchestra. All intended to add to the storyline -- and, no doubt, to cover the noise of those early projectors. In the 30s and 40s, the motion picture musical brought to the screen the talents of Broadway stars, while popular cinematic dramas and comedies helped make stars out of such transplanted European composers as Erich Wolfgang Korngold, Miklos Rozsa and Max Steiner. Some of the greatest melodies have been written to accompany onscreen action. In fact, many films in the 50s and early 60s were promoted through the popularity of theme songs that became radio hits ("Dr. Zhivago," "A Summer Place," "Blackboard Jungle," etc.). With the rise of pop and rock music in the late 60s, popular songs replaced orchestral scores as movie soundtracks. Thanks to the brilliance of John Williams ("E.T.," "Star Wars," "Jaws," "Indiana Jones," "Schindler's List," etc.), the age of great symphonic film scores was reborn. Williams follows the ground-breaking work of such masters as Steiner (composer of the first complete film score in 1933), Bernard Hermann (who collaborated so brilliantly with Alfred Hitchcock) and Dmitri Tiomkin (whose plaintive love song for "High Noon" inspired two radio hits simultaneously!). In the early days of talkies, classical standards by the likes of Tchaikivsky and Rossini were appropriated when a scene demanded something dramatic. That inspired film-makers to hire several famous classical composers of the early 20th Century to create original soundtracks. Sergei Prokofiev, Dmitri Shostakovich, Aaron Copland and Leonard Bernstein wrote scores that are still heard today -- in movie houses and in concert halls. We'll sample some of their work, along with classic themes from "Gone With the Wind," "Robin Hood," "The Magnificent Seven," "Laura" and "Psycho." And, of course, a snippet or two from John Williams. We'll look at the art of collaboration, as directors such as Alfred Hitchcock, Federico Fellini and Steven Speilberg hand-picked their composers, discussing (and often arguing) with them when and how to use music. You'll learn how some composers choose to create specific themes for each character in a film, while others prefer to tailor their music to the flow of the scene. You'll discover the process of timing a section of music to fit perfectly with the shifting action onscreen. As each excerpt is played, let your carry you back to those magical times in a darkened movie house, as each memorable theme brings those amazing films to life.
Exploration Questions
Why did films suddenly start relying on pop songs in the 60s and 70s?
How do composers write and record music that is in perfect synch with onscreen action?
What roles did radio and the Academy Awards play in raising the profile of movie music and composers?
Reflective Questions
What is your fondest memory of a movie melody? Do you remember it more than the film?
Imagine a love scene or a gripping moment in a mystery movie without music: Why is there such a strong connection between what you see and hear?
How do film scores of today compare with the Golden Age of the 30s and 40s?
More to Explore
Books for Further Reading
Kalinak, Kathryn. Film Music: A Very Short Introduction. Oxford University Press. 2010. 160 pages. As its title suggests, here is a compact look at this sprawling subject. The writing is crisp and accessible, offering a fine introduction to an exciting subject.
Click here to order
Cooke, Mervyn. A History of Film Music. Cambridge University Press. 2008. 584 pages. This is as definitive as any current book on the subject. Though he steers clear of recent history, Cooke gives loving attention to the first century of movie scores, focusing on the music rather than the film.
Click here to order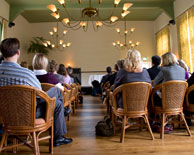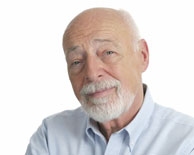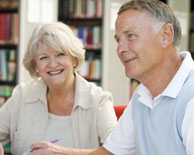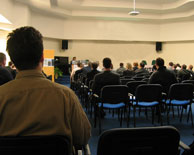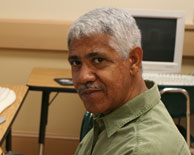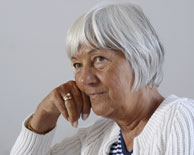 Copyright © 2004-2020 Active Minds®. All rights reserved.