Mountains & Music
Overview
Can music re-create the power and majesty of mountains? Gustav Mahler was sure of it. During a summertime stroll, the Austrian composer discouraged his friend Bruno Walter from gawking at nearby peaks. "You don't need to look," Mahler said, gesturing to the Alps. "I've already composed all this." Indeed, his Third Symphony captures the grandeur of those rocky cliffs. Mountains have inspired numerous composers, as we'll discover in this Active Minds program, featuring works by Strauss, Hovhaness, Grieg, Mussorgsky – as well as songs by John Denver, Rodgers and Hammerstein and others.
Summary
The wonders and beauty of Nature inspire us all. The sound of a stream bouncing over rocks, the whoosh of the wind blowing through tall trees in a forest, the dramatic contrast between a gentle rain shower and a sudden burst of thunder. Composers have long been attracted to the natural world and its wonderful array of sounds – and numerous works converting those sonic effects into music have been written. But what about the silence of great mountain peaks? Can that be transformed into music, as well? Indeed it can, in many extraordinary ways. French composer Vincent d'Indy (pronounced Dan-DEE) created a lovely work for piano and orchestra based on a French Mountain Air. Brahms recalled the tune of an alphorn played by an anonymous shepherd up in the Austrian Alps, and injected that simple tune into his mammoth Symphony No. 1. Others have titled their works after great mountains, such as Mussorgsky's famous "Night on Bald Mountain" and, most vividly of all, Richard Strauss' "An Alpine Symphony." That work describes a period of 24 hours in the life of a peak that Strauss and his friends attempted to climb as adventurous boys. Amazingly, he captures the grandness of the mountain, along with its streams and waterfalls, its unexpected storms and the sheer joy of young friends climbing upward. Most intriguing of all are the symphonies by the Armenian-American composer Alan Hovhannes (1911-2000) whose most famous work is his Symphony No. 2, subtitled "Mysterious Mountain." But he didn't stop there – In 1982, he titled his 50th Symphony "Mount St. Helens," his 60th "To the Appalachian Mountains" and his 66th "Hymn to Glacier Peak." Also grabbing our attention is a work for winds, brass and metal percussion by the French composer Olivier Messiaen (pronounced MESS-a-ann), "Et Expecto Resurrectionem Mortuorum," which he instructed to have performed on a mountain top. Several works by Europe's great composers are not specifically connected to the continent's magnificent peaks, but to hear Gustav Mahler tell it, he captured their size and power in his Symphony No. 3. At least, that's what he told his young friend (and future conductor-extraordinaire) Bruno Walter during a stroll by a mountain lake. And who are we to disagree?
Exploration Questions
What story is being told in Mussorgsky's "Night on Bald Mountain'?
What story is being told in Grieg's ominous "Hall of the Mountain King"?
How many popular songs about mountains can you think of?
Reflective Questions
If you found yourself standing atop a glorious peak, what music would you want to hear?
If you were a composer, how would you write a symphony about the Rocky Mountains? (no references to John Denver, please)
More to Explore
Books for Further Reading
Steen, Michael The Lives and Times of the Great Composers. Oxford University Press. 2004. 992 pages. An authoritative and highly readable book that brings to life numerous great men of music (sorry, no women – and no Americans!). A fine resource for getting to know your favorite composers. Nice color pictures, too.
Click here to order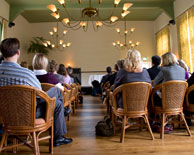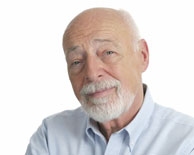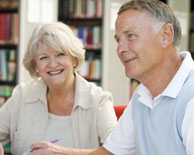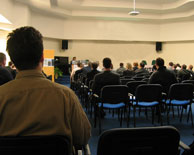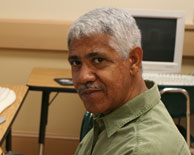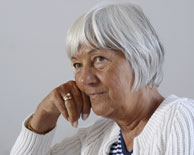 Copyright © 2004-2020 Active Minds®. All rights reserved.