Mother Teresa
Overview
Join Active Minds for a look at the life and legacy of Mother Teresa. We will trace her works of charity and peace, including winning the Nobel Peace Prize, and examine the prospects for her someday becoming a saint.
Key Lecture Points
August 26, 2010 marked the 100th anniversary the birth of Mother Theresa. Born Agnes Gonxha Bojaxhiu in Albania, her youth was marked by the violence that tore through the Balkans in the early 20th century. Her father, an advocate for the independence of Albania in the wake of the fall of the Ottoman Empire, was killed when she was 8. Thereafter, influenced by her deeply religious mother, she moved toward a religious life in the Catholic Church.
In 1928, she entered life as a missionary, going to Calcutta, in Bengali India, the place that would become her adopted home. Taking her name in honor of St. Therese of Liseux a 19th century Carmelite nun, Sister Mary Teresa initially worked as a schoolteacher to middle class girls in Calcutta. Her presence in that city, though, drew her into the Hindu-Muslim conflict that intensified throughout India as the British imperial presence in India waned. In August, 1956, Mother Teresa witnessed some of the early bloodletting when as many as 10,000 people were killed in the streets of the city in religious warfare.
Immediately thereafter, Mother Teresa received her second calling. In a vision, Mother Teresa was called by Christ to leave teaching and to work in the slums of Calcutta, to, as she related the experience, "come be my light". In 1948, she started her own new order, the Missionaries of Charity, with a mission to serve the "poorest of the poor." By the time of her death in 1997, her sisters numbered nearly 4,000 working in 610 foundations in 123 countries.
Mother Teresa's work in India came to the attention of the secular west beginning in 1969, when a television documentary highlighted her simple but persistent ways in the face of devastating poverty. As her fame spread, she used her budding celebrity status as a means to further he mission. In 1979, Mother Teresa was awarded the Nobel Peace Prize.
Since her death in 1997, the movement for canonization of Mother Teresa has been swift. She was beatified in 2003, a first step toward her being recognized by the Catholic Church as a saint.
Exploration Questions
Do Mother Teresa's posthumous writings change your view of her? If so how?
Two of the most respected peace makers of the 20th century came from India—Mother Teresa and Gandhi. Why do you think these two great leaders both came from this country? How are they alike? Different?
Mother Teresa was a small, frail woman yet she is one of the 20th century's great charismatic leaders. What are the characteristics of a charismatic leader?
Reflective Questions
If you could spend a quiet hour with Mother Teresa, what would you ask her?
If Gandhi, Martin Luther King, the Dalai Lama and Mother Teresa were all in the same room, what would they talk about?
More to Explore
Books for Further Reading
Mother Teresa, Anthony Stern. Everything Starts From Prayer: Mother Teresa's Meditations on Spiritual Life of all Faiths. (paperback) White Cloud Press. 2009. 200 pages. Mother Teresa offers guidance and inspiration for people of all faiths, as well as for unaffiliated seekers, looking to walk a spiritual path.
Click here to order
Mother Teresa, Brian Kolodiejchuk, M.C. Mother Teresa: Come Be My Light: The Private Writings of the "Saint of Calcutta." Doubleday. 2007. 404 pages. Mother Teresa's private letters to her spiritual counselors show the depth of her faith, her own trial of darkness and her acceptance of God's plan for her.
Click here to order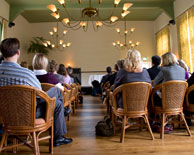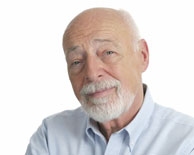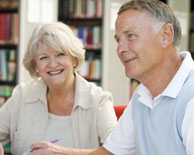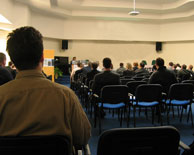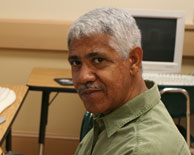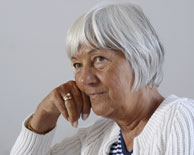 Copyright © 2004-2020 Active Minds®. All rights reserved.