Felix Mendelssohn
Overview
Felix Mendelssohn had it all – good looks, a gorgeous wife and a talent for composing beautiful music. Born in 1809 into a family of well-to-do intellectuals, he displayed remarkable musical gifts in chamber and orchestral masterpieces when he was a mere 16. Traveling through Europe, he found inspiration everywhere – capturing his experiences in exquisite drawings and unforgettable music. How sad that his life ended all too soon. In this Active Minds presentation, we'll examine the life and music of a man who clearly loved turning the world's beauty into music.
Summary
We have no say in where and when we arrive in this world, nor who we'll have as family. For many composers, the surroundings they were born into were less than ideal for a life in music. The household may have been mired in poverty – financial as well as intellectual. There might have been no access to musical instruments or instruction. In centuries past, if the new arrival was a girl, there was practically no hope for a compositional career. Amazing to see how many composers managed to overcome such obstacles. In the case of Felix Mendelssohn, however, he couldn't have picked a better family from the phone book. His grandfather, Moses Mendelssohn, was a brilliant and highly influential philosopher, while his father was a prominent banker. So, there were plenty of comforts to be enjoyed in childhood, coupled with an emphasis on disciplined learning of every subject necessary to becoming a well-rounded person. Many of Europe's greatest thinkers would visit the stimulating Mendelssohn home, though the cloud of the family's Jewish heritage hung over their lives with increasing intensity. As children, Felix and his sister Fanny showed considerable musical skills, and thus received concentrated private instruction. Both were able to sharpen their creative talents – though Fanny, of course, could not publicly pursue composing, since that was not a desirable activity if a husband is to be grabbed in a few years (though she managed to write dozens of lovely songs and chamber pieces). Felix, however, was strongly encouraged in his musical growth, writing early works for piano and chamber ensembles, as well as symphonies for string orchestra. His prodigious talents impressed all who encountered him, particularly the great German writer Goethe, who had witnessed the genius of the child Mozart years earlier. It didn't take long for Europe to discover this remarkable young man: At age 16, Mendelssohn had written a brilliant Octet for double string quartet, a masterpiece that still astonishes those who hear it, and a year later he crafted a glistening Overture to Shakespeare's A Midsummer Night's Dream – a popular program opener at orchestral concerts around the world. But he was just beginning his ever-busy career as composer, pianist, conductor, teacher, editor and traveler. It's hard to believe that, in the early 1800s, music lovers in Europe had little or no knowledge of Johann Sebastian Bach's music. Mendelssohn changed all that in 1829, when the 19-year-old conducted the first complete performance of Bach's mighty St. Matthew Passion in Leipzig – thereby launching a Bach revival that continues to this day. It didn't take long for the young man to establish himself as a major concert attraction, and engagements as pianist and conductor drew him to the continent's major cities. He visited England ten times, becoming a favorite of Queen Victoria and Prince Albert. Always alert to and inspired by the beauties of his world, Mendelssohn kept a notebook in which he'd jot down musical ideas, as well as pen-and-ink drawings of places he had visited. Yes, he was also a gifted artist, as witnessed by the numerous sketches and water-color souvenirs of his travels. Many of those musical snippets would later grow into full orchestral works, such as the Third and Fourth Symphonies, and Fingal's Cave (inspired by that rocky place off the coast of Scotland). Back home, he fell in love with the beautiful Cécile Jeanrenaud, and the handsome couple would marry and raise five clever children. Though we enjoy his lovely, flowing melodies, Mendelssohn came under critical fire in his day (and in later years) for preferring traditional musical ideas instead of the modern sounds being created by such contemporaries as Liszt, Wagner and other revolutionaries. Undaunted, he continued to write music that pleased him and his "conservative" audiences and critics. Sadly, it would all end far too soon, when a series of strokes felled him at the age of 38. There had been a long family history of such medical issues, but it was the sudden death of his beloved sister Fanny a few months earlier that devastated Mendelssohn, and may have played a role in his demise. It's also been suggested that his busy schedule of high-pressure concerts that were squeezed in between long periods of composing were major contributors. As with that other child genius Mozart, the end came far too soon – though each left behind a wealth of immortal music. As the saying goes, Ars Longa, Vita Brevis.
Exploration Questions
Who was Moses Mendelssohn, and what were his contributions to European life and culture? How did he come to distance himself from being a Jew?
Fanny Mendelssohn managed to pursue a musical career that included numerous compositions. What works did she compose, and why do they remain obscure?
What was Mendelssohn's relationship with composers of the day, particularly Schumann?
How did Felix and his family respond to those who attacked them for their Jewish heritage? Why is he sometimes referred to as Mendelssohn-Bartholdy?
Reflective Questions
How much did Mendelssohn's environment at home affect his musical development?
Would he have been a great artist had he been born elsewhere?
What's your favorite tune of his? What less familiar music would you want to explore?
So many of his works bear that unmistakable stamp. How would you describe the "Mendelssohn Sound"?
More to Explore
Books for Further Reading
Kupferberg, Herbert. Mendelssohns: Three Generations of Genius. Scribner. 1972. Paperback edition. As the title suggests, this is a biography of a family that would make a huge impact on the cultural life of Central Europe: from the life of the great Jewish thinker Moses Mendelssohn to the busy, eventful lives of his grandchildren, Felix and Fanny. A fascinating read of a fascinating family.
Click here to order
Todd, R. Larry. Mendelssohn: A Life in Music. Oxford University Press. 2005. 736 pages. This in-depth look at the composer and his work is suited for the serious music lover, since it explores and analyzes many of his compositions in ways that might leave the casual reader behind. Yet, it is comprehensive, very well-written and a must-have for any student of great music and musicians.
Click here to order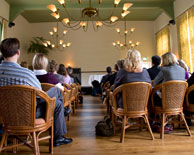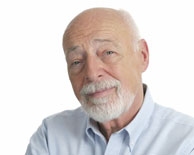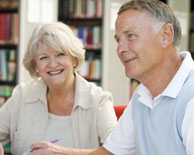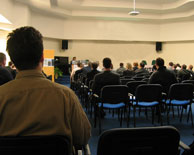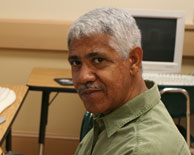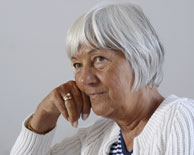 Copyright © 2004-2020 Active Minds®. All rights reserved.