King Tut
Overview
Join Active Minds as we tell the story of the famous Egyptian pharaoh and the time in which he ruled. We will place King Tut's life and reign in the broader context of ancient Egyptian history as well as cover the extraordinary discovery of his tomb in 1922 and King's Tut's contributions to history.
Key Lecture Points
King Tutankhamun falls in the middle of the 3000 year history of the Ancient Egyptian civilization. He was part of the 18th Dynasty of the New Kingdom of Egypt; he ruled from 1334-1325 BCE. Like many Egyptian rulers, her strived to keep together a vast and diverse land. His brief rule was highlighted by his effort to return Egypt to a polytheistic religious belief system which had been rejected by his father.
The discovery of Tut's tomb in 1922 by London-born explorer Howard Carter during a time of British colonial occupation of Egypt brings into focus some of the difficult politics of the study of ancient Egypt. Western fascination with ancient Egypt fostered a growing science, which brought with it an inherent respect for the Egyptian culture. At the same time, the advances (and profits) Egyptology were made by way of exploration of tombs in an occupied land.
In the present day, Egypt has taken greater control of its antiquities under the leadership of Dr. Zahi Hawass, a University of Pennsylvania trained archaeologist. The controversial Dr. Hawass is the current Secretary General of the Egyptian Supreme Council of Antiquities. His supporters argue, through his flair for publicity, he has rightfully brought a greater profit to Egypt and used it to protect antiquities. Detractors describe him as authoritarian media hound intent upon his own aggrandizement, rather than pursuit of science.
Exploration Questions
What factors led to the rise of the Egyptian Kingdom? Why do you think it had such a long history?
Why was religion so important to the daily life of the Ancient Egyptians?
Reflective Questions
Why do you think we continue to be fascinated with Ancient Egypt, and especially with King Tut?
Have you ever been to Egypt? A previous King Tut exhibit? What do you remember most about the experience?
More to Explore
Books for Further Reading
Patterson, James and Martin Dugard. The Murder of King Tut: The Plot to Kill the Child King—a Non-Fiction Thriller. Little, Brown and Company, 2009. 352 pages. The authors use historical evidence to arrive at their account of King Tut's life and death.
Click here to order
Peters, Elizabeth. The Serpent on the Crown. William Morrow, 2005. 368 pages. Peters' heroine, Amelia Peabody, continues her adventures in the Valley of the Kings as an archaeologist in 1922. She is searching for ill-gotten treasure that she believes caused the death of her husband.
Click here to order
Mertz, Barbara. Temples, Tombs and Hieroglyphics: A Popular History of Ancient Egypt. William Morrow, 2007. 352 pages. Chronicles Egyptian history from the first Stone Age settlements through the reign of Cleopatra and the Roman invasions.
Click here to order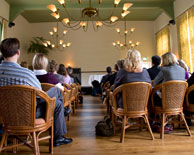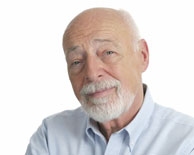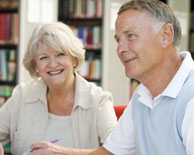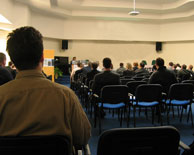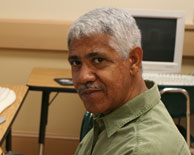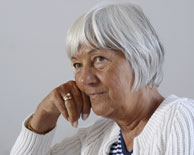 Copyright © 2004-2020 Active Minds®. All rights reserved.