Grieg - Master of Melody
Overview
A diminutive man with an immense musical talent, Edvard Grieg remains Norway's most beloved composer, magically capturing the energy and beauty of the folk melodies he grew up with. As a "serious" composer, he wrote one of the world's most popular piano concertos, a work that thrilled Franz Liszt, who played through the entire work on sight as Grieg watched. In this Active Minds program, we'll sample some of those wondrous melodies from the North.
Summary
So much was happening in the music world as the 19th came to its close. Of course, the rest of the world was experiencing major changes as well – but those can be seen clearly in the various directions taken by composers in the late 1800s. Opera had become the most popular attraction, dominated by the works of Verdi and Wagner. The latter stood as the most influential voice for "new" music, shifting away from the relatively simple melodies of Brahms, Tchaikovsky and other beloved composers. Wagner, and his main ally Franz Liszt, sought a new musical language – causing a major rift between those embracing the tried and true, and those seeking something new and bold. In the middle of this tug-of-war stood the figure of Edvard Grieg, a Norwegian by birth, but a composer trained in German conservatories. His early works, such as a bombastic student Symphony and a sunny Overture "In Autumn," sounded like all the music by Germanic composers. Tiring of the dryness of his classes and his professors, Grieg moved to Denmark (once the sovereign ruler of the Norway-Denmark state). It was there that his love of homeland began to flourish. Soon, Grieg was collecting folk songs and dances from Norway and arranging them for piano, or creating new folk-sounding works, known as "Lyric Pieces." During his prolific career, he published ten books of these charming keyboard miniatures, each collection revealing a deep passion for his homeland. Grieg was not alone in expressing his nationalism in music – Dvorak, Smetana, Sibelius, Bartok, Kodaly, Glinka, Tchaikovsky and others in countries throughout Europe were turning to the folk songs and rhythms of their homelands to create a Nationalist movement that was also reflected in plays, ballets, operas, novels and poems. Grieg did more than pen charming little piano pieces (though many critics still speak of him solely as a creator of slight miniatures). His powerful Piano Concerto was an instant hit – Liszt welcomed Grieg to his home, and sight-read through the new Concerto flawlessly and enthusiastically. Working in the theater appealed to Grieg, particularly an offer from the great playwright Henrik Ibsen to supply music for his play, "Peer Gynt." Many of those short pieces stand among the composer's most popular works. It didn't take long for Grieg to become acknowledged as Norway's leading composer – a distinction that remains true to this day. So revered was Grieg that he was invited to contribute two works for the celebration of the 200th anniversary of the beloved poet-dramatist Ludvig Holberg's birth. One was a cantata, performed in a steady downpour (as Grieg had humorously predicted). The other was a charming suite in the Baroque style for string orchestra, "From Holberg's Time" – another work that has become popular around the world. For all his fame and celebrity, the composer remained modest about his talent, and shy in public, preferring to remain at home with his beloved wife, Nina (his first cousin). Today, his music celebrating Norway and the beauty of Scandinavia is played around the world.
Exploration Questions
Who was Ludvig Holberg and why is he so admired in Norway?
Who was Neils Gade, and why was he important to Grieg?
What is the historical connection between Denmark and Norway?
Who are some other respected composers from Norway?
Reflective Questions
What defines the greatness of a composer – the big, orchestral works or miniatures intended for performance in the home?
What is it in Grieg's music that suggests "Norway" or, at least, "Scandinavia"?
Grieg's Piano Concerto is one of the most popular of the big Romantic keyboard concertos. Which is your favorite – the Grieg, Tchaikovsky's First or those by Brahms and Beethoven? And let's not forget Mozart!
More to Explore
Books for Further Reading
Horton, John . Grieg (Master Musicians). J.M. Dent & Sons, 1976. 255 pages. Accessible information on Edvard Grieg for musicians, general music lovers, and music students.
Click here to order
Ward, Bendan . Edvard Grieg: Little Great Man: The unorthodox life of Norway's greatest composer. ABC Classics, 2015 . 48 pages. Accessible information on Edvard Grieg for musicians, general music lovers, and music students. Kindle e-book.
Click here to order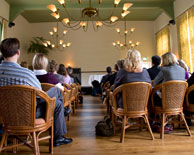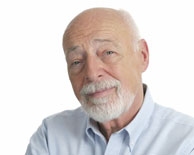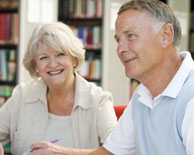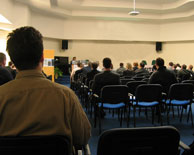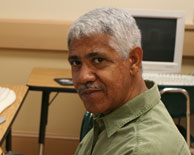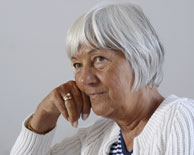 Copyright © 2004-2020 Active Minds®. All rights reserved.