The Music of Flowers
Overview
We all love flowers – their wonderful colors and variety, the scent of a fresh bouquet, and their arrival signaling the end of winter. Artists enjoy creating still life paintings, and composers too are attracted to the loveliness of roses, violets, irises, etc. Flowers have been a constant source of inspiration, as we'll discover in this fragrant Active Minds program, offering songs by classical and popular composers, along with instrumental tunes that conjure images of springtime and meadows and, inevitably, love.
Summary
Creative people find inspiration everywhere they look: in their homes and neighborhoods, in the natural world surrounding them, and in the endlessly wondrous world of human emotions and foibles. Though many artists are attracted to the darker side of life, most embrace the beauty of the world. And so, flowers come into the picture. The easiest way to turn roses and violets into music is to set melodies to the words of poets – which is what Mozart and Schubert and a handful of modern-day pop songwriters have done. What those songs have in common is the use of flowers as symbols of love's pitfalls. "Love is a rose but you better not pick it," warns rock star Neil Young. Mozart chose a charming poem showing the pain that comes from losing in the Game of Love, as a hopeful violet is passed over by a girl in the meadow. Schumann converted a self-pitying poem into a song lamenting a lost love and the loneliness that follows. But not all is sadness, especially in opera: The Indian maiden Lakmé and her servant joyfully sing as they pick jasmines and roses along a river bank, and the lovestruck soldier Don José finds happiness in the flower that his latest crush, Carmen, tosses to him (It's the start of a love affair that ends very badly). You may remember that wistful "Flower Power" ballad from the '60s, encouraging hippies to come to San Francisco and wear flowers in their hair (ah, those days of lost innocence!). Composers wishing to celebrate flowers in purely instrumental works obviously lack the support of words – which didn't slow down the likes of Maher, Johann Strauss Jr. and Tchaikovsky. While their orchestral melodies may not call up instant images of flowers, their memorable tunes fit well with our love of all those colorful blossoms.
Exploration Questions
Who wrote "If You're Going to San Francisco" and who sang it?
Mozart is not known as a song-writer, but he penned some beauts – can you name some?
What do the Christmas carol "A Spotless Rose" and Amanda McBroom's pop hit "The Rose" have in common?
Reflective Questions
What is it about the rose that so attracted poets, composers and song-writers?
An obvious question: Which flower is your favorite – and why?
Do you like to paint flowers or color them in a book? (See below)
More to Explore
Books for Further Reading
Fogden, Michael and Patricia. The Natural History of Flowers. Texas A&M University Press. 2018. 232 pages. If you are seriously into flowers, this is for you. It's a comprehensive look at the subject (with plenty of color pictures, of course), and how flowers fit in with our natural environment.
Click here to order
Winters, Veronica. Flowers: A Step-by-Step Guide to Realist Techniques in Graphite and Colored Pencil Painting. Createspace Independent Publishing Platform. 2010. 152 pages. If you have a creative streak, this can serve as a helpful aid to improving your drawing skills, using colored pencils. There are numerous flower coloring books but this is for the brave beginner (or advanced artist) wanting to start from scratch.
Click here to order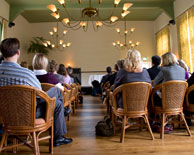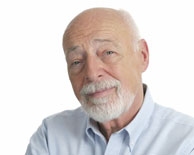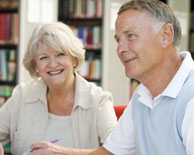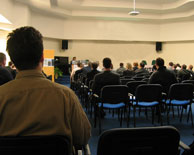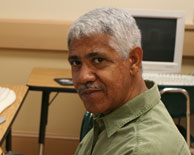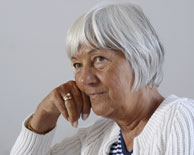 Copyright © 2004-2020 Active Minds®. All rights reserved.