Dance Music
Overview
We love to dance – that's been true for thousands of years. Styles changed, but the joy of pairing up and moving together has remained, be it the waltz, polka, swing, foxtrot, jitterbug, twist, line-dance. We also love watching great dancers dance, whether it's ballet, modern, folkloric, tap, jazz or hip-hop. Naturally, there needs to be music to set our bodies in motion. In this Active Minds program, we'll sample dance music through the years: courtly styles of the Renaissance, the glories of Russian ballet, Strauss waltzes – you name it.
Summary
Unlike instrumental music, dance is something anyone can do with little or no training. Maybe that's why the idea of moving in rhythm is so universal, so accessible, so much fun: Just feel the beat and let your body do the rest. As long as we've kept visual records, community dancing has been a part of cultures around the world. But then, like instrumental music, one can observe without participating. Consider the world of Europe's Renaissance courts: well-to-do royals, their guests and hangers-on regularly took lessons in the latest dance steps, performing them in elegant fashion at parties and dinners, not only for their own enjoyment, but for the entertainment of onlookers, who found equal pleasure in simply watching the movement patterns, as they listened to tunes by a small contingent of musicians. Their variety of tempo and rhythm had a huge impact on the evolution of music – not just dance. European composers, such as Bach and Handel, created instrumental suites, each segment titled after one of the continent's popular dances: the minuet from France, the sarabande from Spain, the gigue (jig) from Ireland, etc. The idea of a composition consisting of separate movements, each in a different rhythm and color, would eventually lead to the birth of the symphony. As the Baroque Era unfolded (1600-1750), courtly dance became more entertainment-oriented, notably in the court of French king Louis XIV. Back in 1533 the Italian noblewoman Catherine de Medici married the French monarch Henry II, moving her expansive wardrobe to France, along with her love of the new-born Italian theatrical form, ballet (named after the Italian word balletto, or the Latin term ballare, meaning "to dance"). Lavishly costumed stories of love and tales from Greek myths were acted out in dance for the delight of invited palace audiences. Choreographers created a series of formalized steps, positions and group movements that, in Louis XIV's court at Versailles, led to the creation of full-length works in which, on occasion, the king himself would participate. The ballet craze soon spread across the continent (all courtly eyes were permanently transfixed by on-goings at the French palaces). In the 19th Century, France had a corner on the ballet, creating schools for dance students, making stars out of brilliant ballerinas such as Taglioni, Grisi and Elssler, performing the works of choreographers whose fame spread all the way to Russia. One French choreographer named Marias Petipa settled in St. Petersburg in 1847 and took over the school of the Imperial Theaters, which soon produced some of the world's greatest dancers, who also happened to be disarmingly charismatic figures. Ironically, the glories of ballet returned to Paris from Russia in the early 1900s, captivating a city of balletomanes who thought they had seen everything and everyone in the wildly popular world of classical ballet. Led by the impresario Serge Diaghilev, the Ballets Russes turned Paris upside down, with wildly costumed tales from Russian folklore, set to music by a young hotshot named Igor Stravinsky. The (literally) riotous premiere of "The Rite of Spring" in 1913 signaled the beginning of modern music, and contemporary ballet. Not that participatory dance had disappeared. Vienna in the mid-1800s saw the explosive popularity of ballroom dances, such as the waltz and polka, with hundreds of ballrooms welcoming elegantly dressed amateur dancers, gliding around to the music of the Strauss brothers. It didn't take long for this craze to captivate all of Europe. In America, dance legend Isadora Duncan combined ballet technique with perceived styles of ancient Greek dance to create a free, uninhibited, barefoot form in the early 1900s that captivated audiences and led to the birth of modern dance. Pioneers such as Martha Graham, Agnes de Mille, Eugene Loring and others found new ways of creating story ballets (with music by Aaron Copland), while a Russian emigre to America named George Balanchine (collaborating with Stravinsky) crafted a new way of expressing classical ballet in modern settings. With such post-Graham contemporary giants as Merce Cunningham, Erick Hawkins, Twyla Tharp, Kenneth MacMillan, Alvin Ailey, Paul Taylor and others, dance as one of our most glorious and timeless art forms continues to evolve.
Exploration Questions
Who was Lev Ivanov and why is he important?
Why is the ballet, "Pas de Quatre" so historically significant?
Who else besides Stravinsky created musical scores for Ballets Russes?
Reflective Questions
Everyone loves those Tchaikovsky "white ballets" ("Swan Lake," etc.), but what other types of dance do you enjoy watching?
Have you taken dance lessons – ballet, folk, ballroom, etc.? How did that make you enjoy and appreciate watching professionals perform?
Some have worried that classical ballet is a dying art form. Do you agree?
More to Explore
Books for Further Reading
Sachs, Curt. World History of the Dance. W.W. Norton. 1963. 480 pages. An all-embracing examination of the universal world of dance, from the Stone Age onward. A fascinating read.
Click here to order
Anderson, Jack. Ballet and Modern Dance: A Concise History. Princeton Book Company. 1993, 299 pages. One of numerous outstanding dance-history books written by the respected critic. As the title suggests, Anderson explores the evolution of two seminal art forms in highly readable fashion.
Click here to order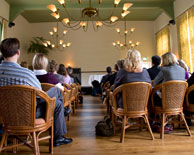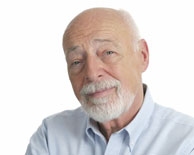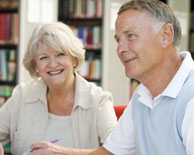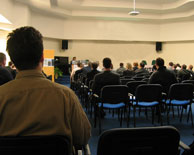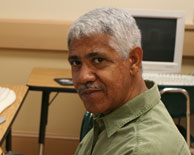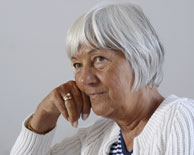 Copyright © 2004-2020 Active Minds®. All rights reserved.