Songs of Autumn
Overview
There's something special about the arrival of Fall. We revel in the eye-popping sight of all those trees turning, and smile at the delight of children playing in piles of fallen leaves. Fall (or, if you prefer, Autumn) marks the end of summer's carefree days and the approach of winter's chill. No surprise that the season has inspired composers to capture the moods and colors of this transitional time. Join us for an Active Minds presentation describing in music the pleasures of the harvest, as well as the nostalgia that often enters our thoughts this time of year.
Summary
It's a time of year when photographers aim their cameras (or iPhones) at the breathtaking sight of trees cloaked in yellow, red, gold and brown. The season has inspired poets to capture those increasingly brisk days and cool evenings . Elizabeth Barrett Browning, for instance: "Go, sit upon the lofty hill," she wrote, "and turn your eyes around, where waving woods and waters wild do hymn an autumn sound." Composers, too, have found ways to translate Fall into music. But then, they're fascinated by every season, every aspect of Nature, everything that makes our world so wondrous. Back in the Baroque era (the early 1700s), the Italian master Antonio Vivaldi not only composed violin concertos depicting the four seasons, he wrote poems illustrating each work. For Autumn, he observed the pleasures of the harvest (a word once used to name the season), illustrating in music the joy felt by hard-working farmers, and attaching this descriptive verse for the opening movement: "The peasant celebrates with song and dance the harvest safely gathered in. The cup of Bacchus flows freely, and many find their relief in deep slumber." And, indeed, the music perfectly reflects those images. One hears a similar mood of satisfaction in the wildly exuberant Bacchanal by the Russian composer Alexander Glazunov, as well as in a jolly little seasonal dance created to lighten things up in Verdi's otherwise grim historical opera, Sicilian Vespers. Ah, but there is another side of Autumn: a mellow, introspective mood, filled with nostalgia and maybe a touch or two of regret. Those feelings emerge in a thoughtful, autumnal piano piece by Tchaikovsky, drawn from a collection of miniatures composed as musical inserts for a monthly magazine. A touch of sadness similarly surrounds the lovely, minor-key Dream of Autumn, an early hit by England's waltz king, Archibald Joyce. There's something soothing -- healing, even -- about looking back and reflecting on times of long ago. We feel that when we hear the immortal Autumn Leaves and September Song. Dozens of singers have interpreted these chestnuts over the years, but few can touch Edith Piaf in the former or Jimmy Durante in the latter.
Exploration Questions
Why did Verdi (along with other operatic composers of the day) feel compelled to insert an extended ballet sequence in the middle of his tragic operas?
Why do leaves turn all sorts of colors before they fall to the ground?
Reflective Questions
What memories do you have of Autumns past? What feelings do they bring up?
Why is it that the singing/talking style of Jimmy Durante works so well?
More to Explore
Info on Edith Piaf Click here
Learn about the life of Jimmy Durante, and discover the identity of "Mrs. Calabash" Click here
Books for Further Reading
Smith, Charles W.G. Fall Foliage: The Mystery, Science and Folklore of Autumn Leaves. FalconGuides. 144 pages. Here is an appealing mix of photographs of trees in Autumn and a readable, easy-to-follow guide to identifying trees and understanding the science behind their seasonal changes.
Click here to order
Swafford, Jan. The Vintage Guide to Classical Music. Vintage. 624 pages. Here is an excellent overview of the music and those who created it, from the Middle Ages to the 20th Century, featuring readable texts and helpful illustrations (including revealing photos of original music manuscripts).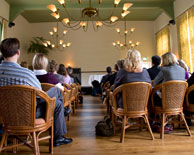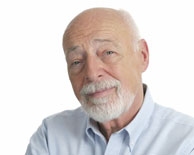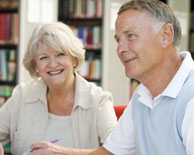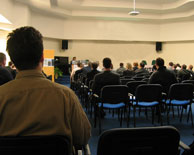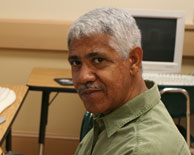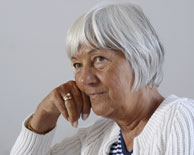 Copyright © 2004-2020 Active Minds®. All rights reserved.